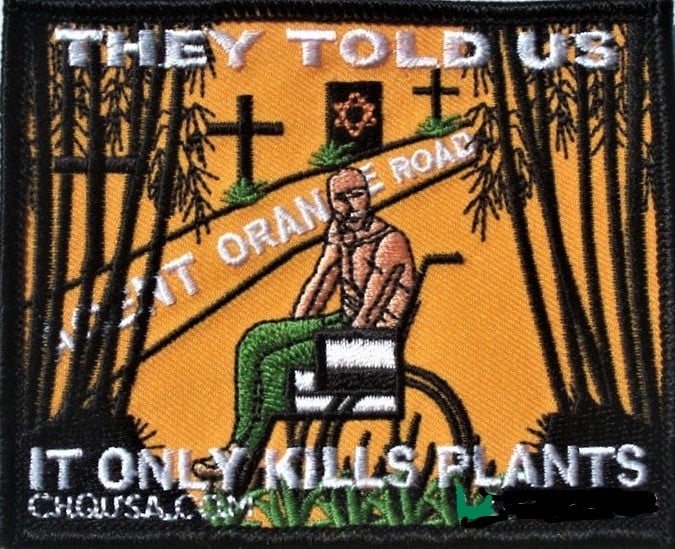 They never said it only kills plants. History has proven that to be a lie. It is more like "Sprayed & Betrayed". The monuments along Agent Orange Road points out that Agent Orange has no religious or racial boundaries. It effects Everyone! Patch is 3.5" wide x 3' high. Shipping to US only
Command Headquarters is proud to announce our partnership with the AVVA. To honor this partnership we will donate 20% of any order from an AVVA member to the AVVA.
Please enter the code: AVVA in the discount code box during checkout.