$

12.99
Agent Orange Sprayed And Betrayed Challenge Coin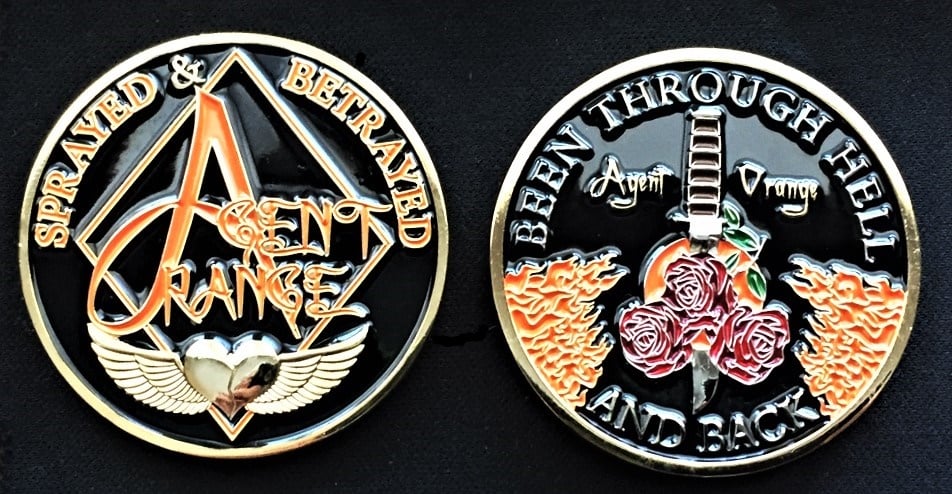 Expressive Agent Orange 2 sided challenge coin. The front side has the text Sprayed & Betrayed at the top with the ever present "Broken Heart" hat the families go through. The reverse side depicts the warlike dagger and flames from hell that all go through with this dreaded affliction put onto our fighting forces. The roses are for the love and understanding that the families give to their loved one affected by Agent Orange.
Command Headquarters is proud to announce our partnership with the AVVA. To honor this partnership we will donate 20% of any order from an AVVA member to the AVVA.
Please enter the code: AVVA in the discount code box during checkout.