$

6.99
POW MIA ALL WARS - P21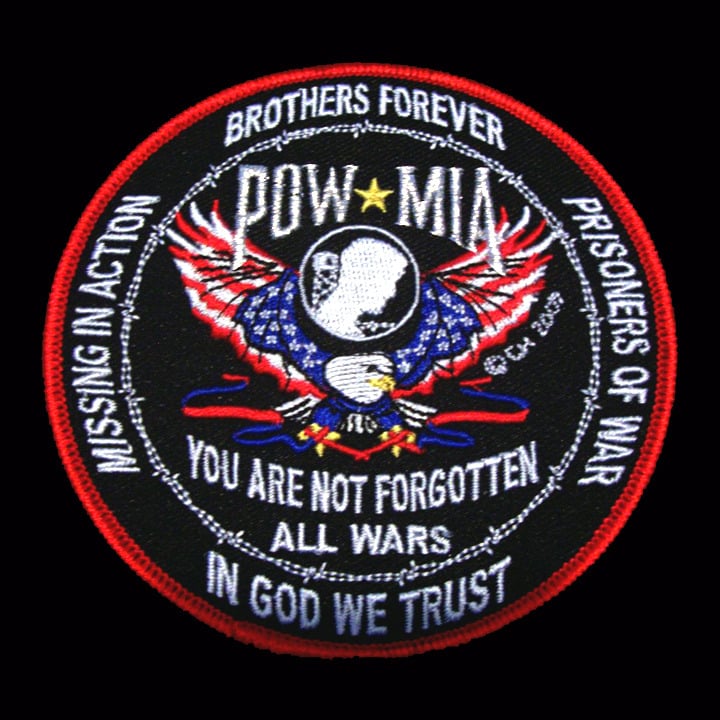 All Wars POW MIA
This patch pays honor to all either Missing or POW.
The design shows that we believe and that they are not forgotten.
The eagle is made up of two American flags and the barbed wire is in silver metallic thread.
Size: 4" Round
This patch is the perfect size for a hat, or even better on a Biker Vest, Jacket, or shirt.
These patches have a heat seal backing that can be pressed onto most fabrics with a heat transfer machine.
THE RECOMMENDED METHOD OF APPLICATION IS PROFESSIONAL SEWN ONTO GARMENT.
THIS PATCH IS EXCLUSIVE PROPERTY OF COMMAND HEADQUARTERS.