$

6.99
DISABLED AMERICAN VETERANS - P9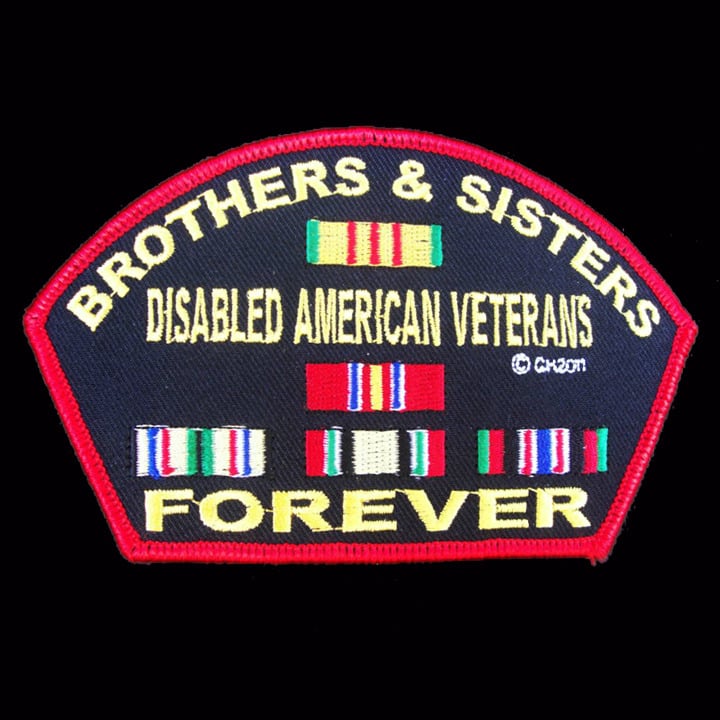 Disabled American Veterans.
Honoring not only the brothers who have given so much, but also the sisters.
Service ribbons pay honor to Vietnam, Desert Storm, Iraq, and Afghanistan.
Because all ribbons are synonymous with the National Defense Ribbon, we put a NDF in there to balance out the design.
This patch is very different from the regular DAV patch.
Size: 5" WIDE X 3" HIGH
This design would make an excellent addition to your collection or even better on a vest, jacket, shirt, or hat!
These patches have a heat seal backing that can be pressed onto most fabrics with a heat transfer machine.
THE RECOMMENDED METHOD OF APPLICATION IS TO BE PROFESSIONALLY SEWN ONTO GARMENT.
THIS PATCH IS EXCLUSIVE PROPERTY OF COMMAND HEADQUARTERS.