$

6.99
I'M NO LONGER IN VIETNAM - P7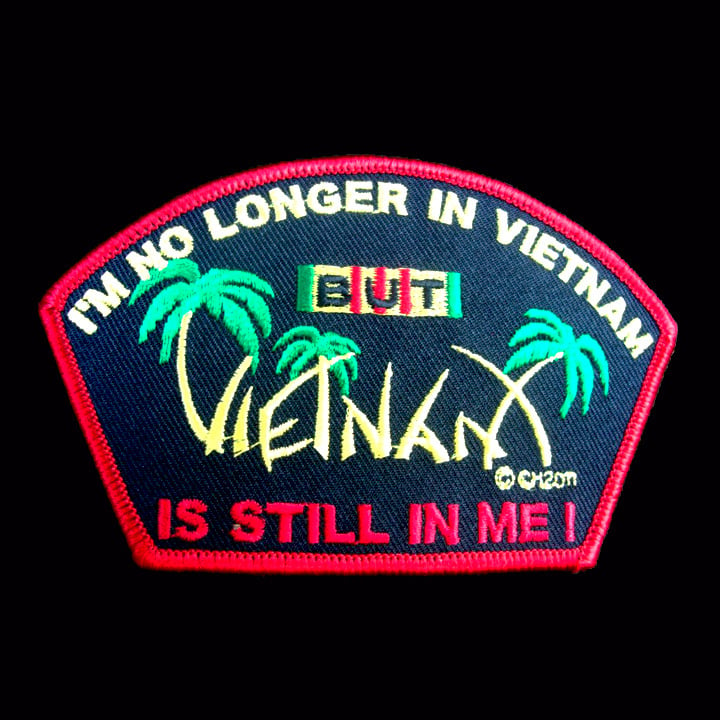 I'm no longer in Vietnam, but Vietnam is still in me.
This patch is just a great statement by itself.
With all of the presents that came back with you from Vietnam (PTSD, Agent Orange, Purple hearts) it's hard to seperate "The Nam from reality".
Size:5" WIDE X 3" HIGH
This design would make an excellent addition to your collection or even better on a vest, jacket, shirt, or hat!
These patches have a heat seal backing that can be pressed onto most fabrics with a heat transfer machine.
THE RECOMMENDED METHOD OF APPLICATION IS TO BE PROFESSIONALLY SEWN ONTO GARMENT.
THIS PATCH IS EXCLUSIVE PROPERTY OF COMMAND HEADQUARTERS.