$

6.99
LEAVE NO ONE BEHIND - P19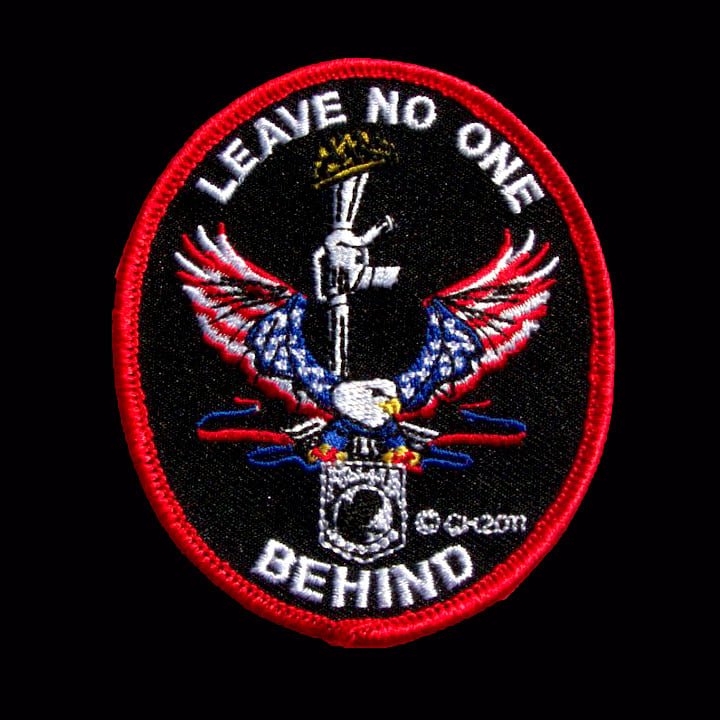 Leave No One Behind.
In this design I've used the two American Flags to form the eagles body. I purposely offset the battlefeild cross so that it didn't point to the eagles head.
I have also added the POW shield to show everyone that no matter how long it takes we will leave no one behind.
This design is an excellent addition to your POW MIA Collection or even better on a Biker Vest, Jacket, shirt, or hat, and a great way to show the faith you have always kept.
Size: 4" HIGH X 3.5" WIDE
These patches have a heat seal backing that can be pressed onto most fabrics with a heat transfer machine.
THE RECOMMENDED METHOD OF APPLICATION IS PROFESSIONAL SEWN ONTO GARMENT.
THIS PATCH IS EXCLUSIVE PROPERTY OF COMMAND HEADQUARTERS.