$

6.99
THERE IN GOOD HANDS NOW - P17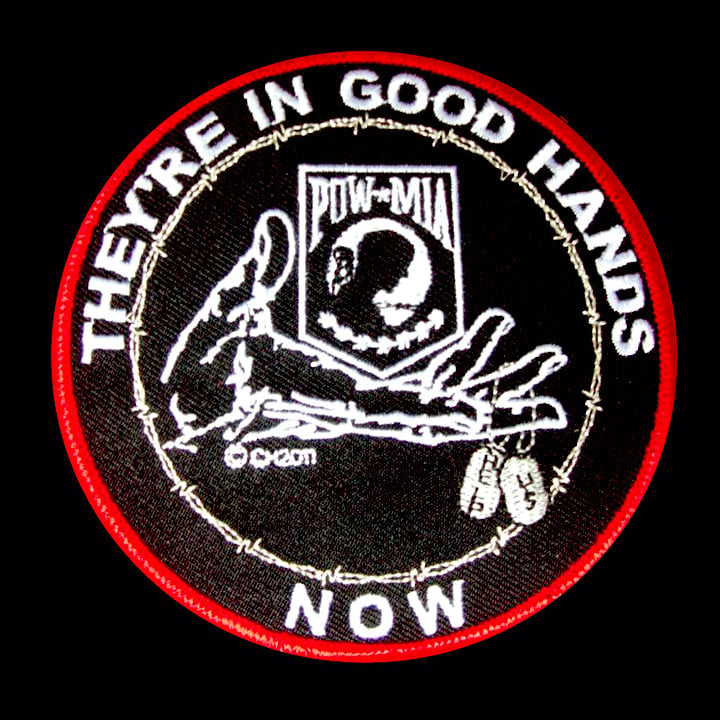 They're in Good Hands Now
This design was based on my personal belief that when any of our brothers were captured, God took over their fate and was watching over them.
The two tags say " help us " and is a reminder for us to believe that they are safe.
This design is an excellent addition to your POW MIA Collection or even better on a Biker Vest, Jacket, shirt, or hat, and a great way to show the faith you have always kept.
Size: 4" Round
These patches have a heat seal backing that can be pressed onto most fabrics with a heat transfer machine.
THE RECOMMENDED METHOD OF APPLICATION IS PROFESSIONAL SEWN ONTO GARMENT.
THIS PATCH IS EXCLUSIVE PROPERTY OF COMMAND HEADQUARTERS.