$

7.99
Vietnam Veteran Agent Orange Dioxin Kills Patch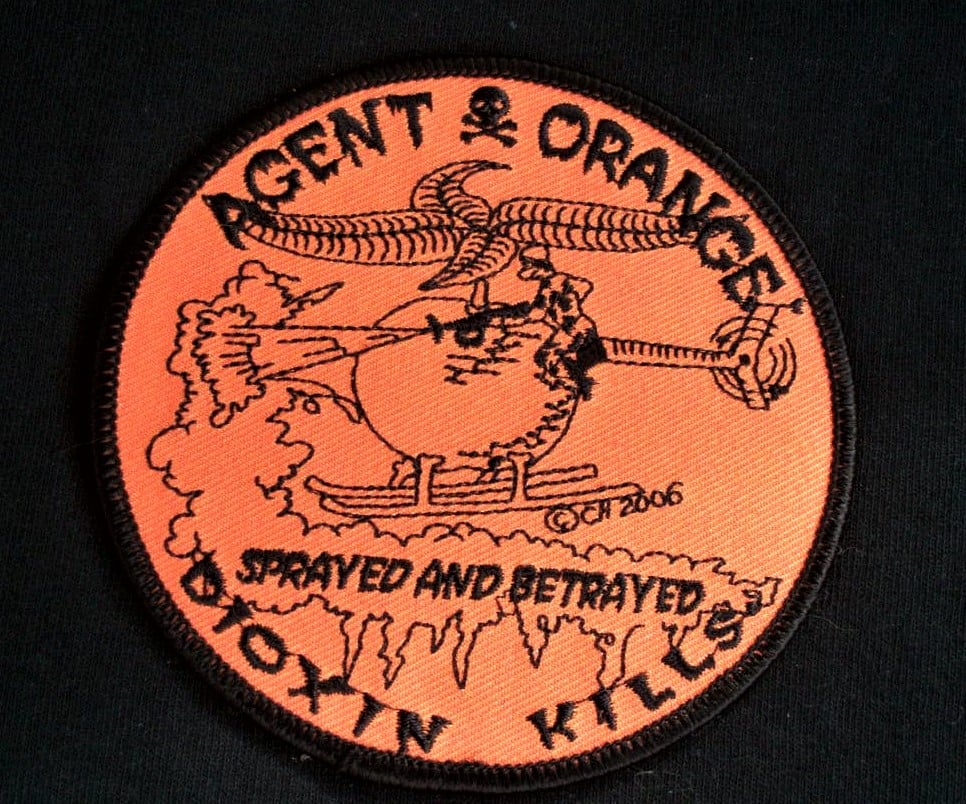 This was my first Agent Orange design back in 1992. We've certainly come a long way since then and it is still extremely popular. I remember as a kid spraying flowers for my mom with one of those pressure sprayers. That's what gave me the idea for this design. The blades are the petals from the orange body. Notice the date 2006. That was when I updated it and brought it out again. Patch is 4" in diameter. Shipping to US only

Command Headquarters is proud to announce our partnership with the AVVA. To honor this partnership we will donate 20% of any order from an AVVA member to the AVVA.
Please enter the code: AVVA in the discount code box during checkout.