$

6.99
VIETNAM VETERAN - P25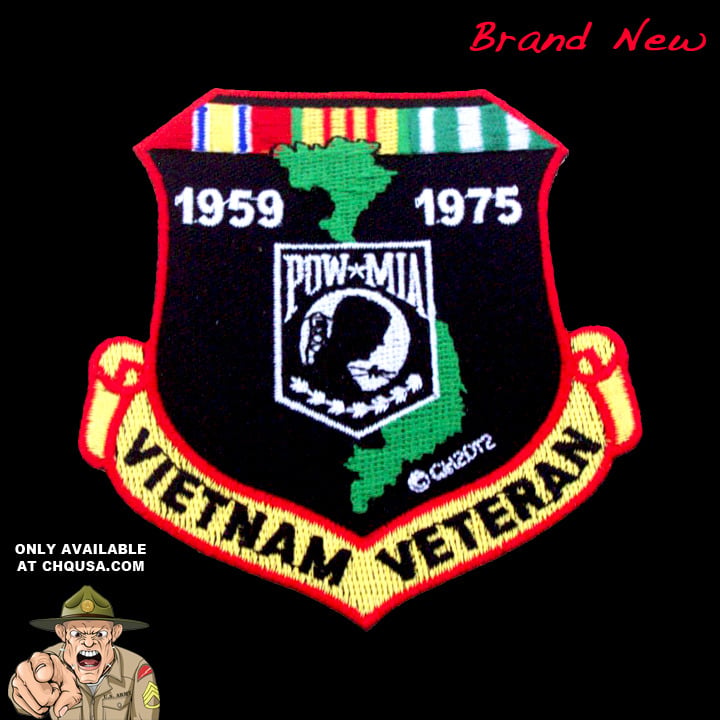 A Vietnam veteran is someone who served in the armed forces of participating countries during the Vietnam War.
The term has been used to describe veterans who were in the armed forces of South Vietnam, the United States armed forces, and countries allied to them, whether or not they were actually stationed in Vietnam during their service. However, the more common usage distinguishes between those who served "in country" and those who did not actually serve in Vietnam by referring to the "in country" veterans as "Vietnam veterans" and the others as "Vietnam era veterans". The U.S. government officially refers to all as "Vietnam era veterans"
This patch is an excellent addition to your Collection or even better on a Biker Vest, Jacket, shirt, or hat.
These patches have a heat seal backing that can be pressed onto most fabrics with a heat transfer machine.
THE RECOMMENDED METHOD OF APPLICATION IS PROFESSIONAL SEWN ONTO GARMENT.
THIS PATCH IS EXCLUSIVE PROPERTY OF COMMAND HEADQUARTERS.